Online Workshop begins Nov 11th of 2017
Discounts if booked early!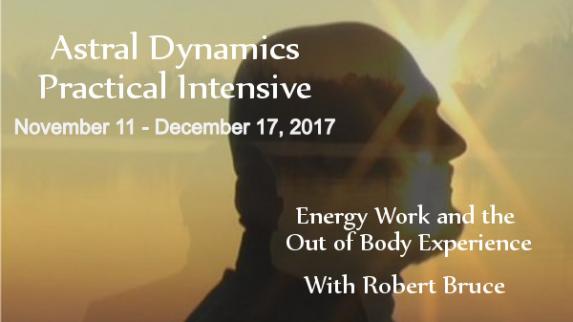 Daily personal support and guidance from Robert Bruce

Five-week Intensive Online Workshop
All from the comfort of your own home
Practical Instruction presented with streaming video
No set class times
7-Day no risk guarantee
For more information about this event and to enroll click here
The Astral Dynamics Practical Intensive is a five-week web-based workshop integrating the most effective methods for developing the Energy Body and for achieving Out-of-Body Experiences. Robert Bruce provides practical instruction using internet-based video, and is available to answer questions and provide personal guidance and ongoing support for the duration of the course. Each teaching session concludes with practices for energy body development and for working towards the achievement of a conscious out of body experience.